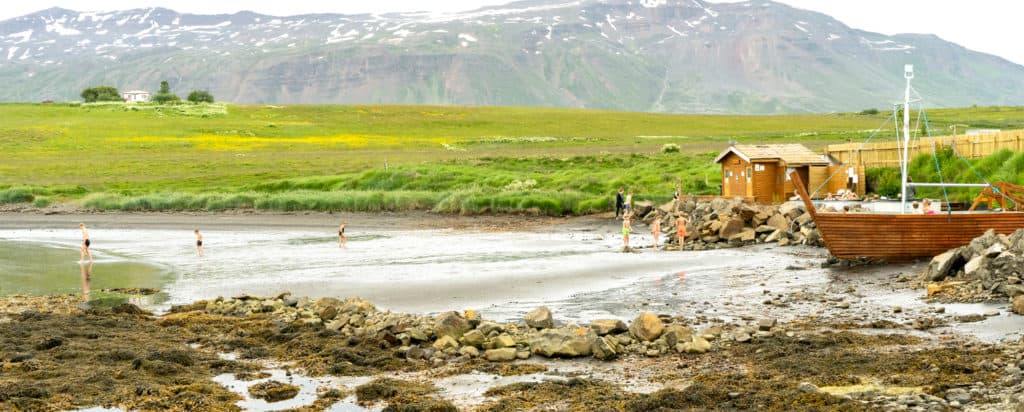 The Hot tubs on the black beach in Hauganes have been a great attraction for locals and visitors since last summer when they were opened. They are located in Sandvíkurfjara beach which has always been a playground for the locals because at the tide, the sandy beach can reach far out to the ocean, so even at flood the waters are shallow. Also it seems to be the only black sand beach facing south, on the north coast of Iceland. This is a very important factor because the northern winds are cold so the sun is an important heat provider.
The beach is sheltered from the northern winds and enjoys sunlight from the south. For years, the hot geothermal water from the houses in Hauganes has been flowing into the ocean with no use to anyone. Elvar, the founder of Baccalá bar decided to place two hot tubs on the banks above the beach.
More info on the opening hours and admission can be found on www.ektafiskur.is – It is also possible to pay for the Hauganes Hot Tub access on Ektafiskur website.