Small even on an Icelandic scale, but always something new to see
Check out the activities in the small village of Hauganes in North Iceland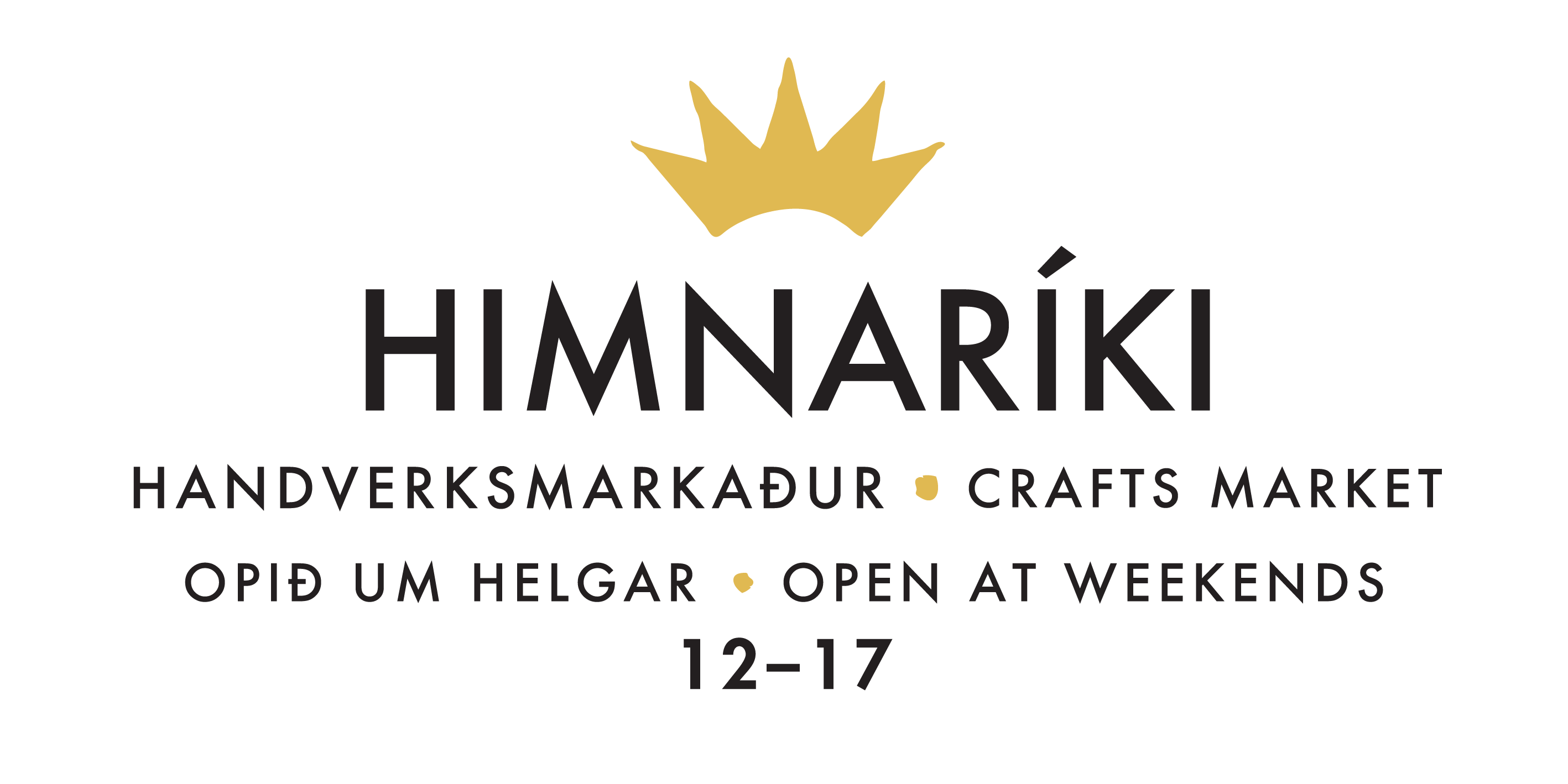 Local Market in Hauganes
Crafts Market Himnaríki (Heavens) will be open on weekends (Saturdays and Sundays) in the summer 2022 from 12-5pm. Local crafters and pastry makers will have items on sale. You might find your very own lopapeysa or wool mittens, a jar of sweet jam from a local garden, or a bag of delicious kleinur.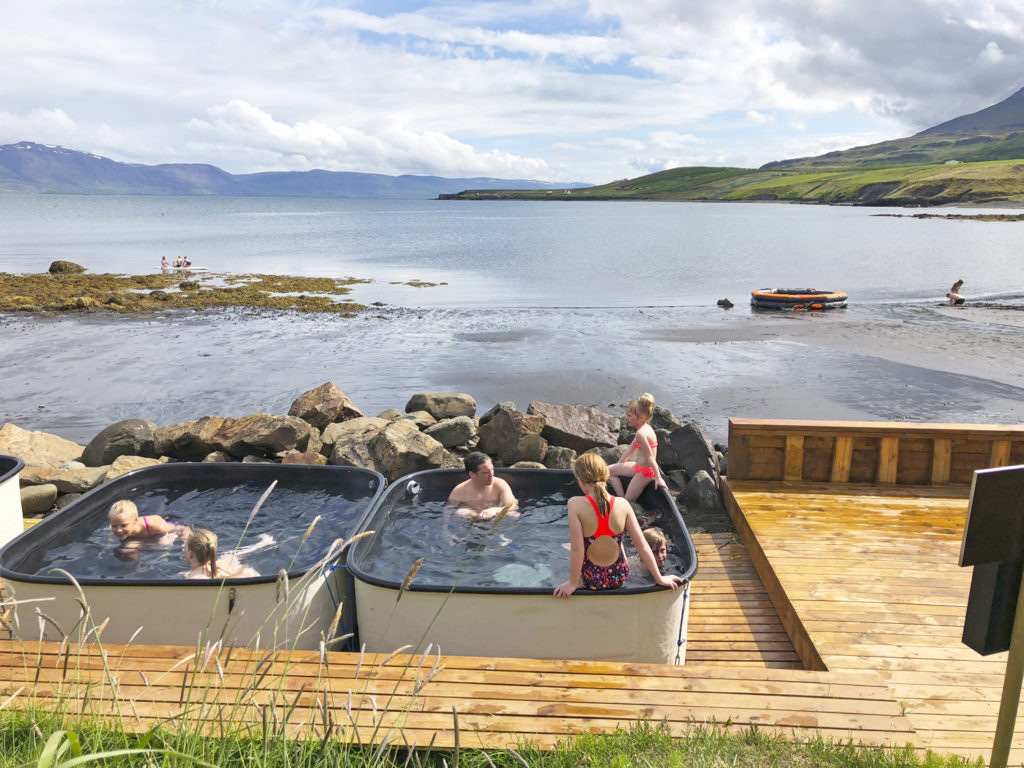 Hauganes Hot tubs on the black beach
Icelanders are famous for their use of hot geothermal water and in Hauganes you'll find hot pots on the black beach and a great opportunity to swim in the Atlantic Ocean!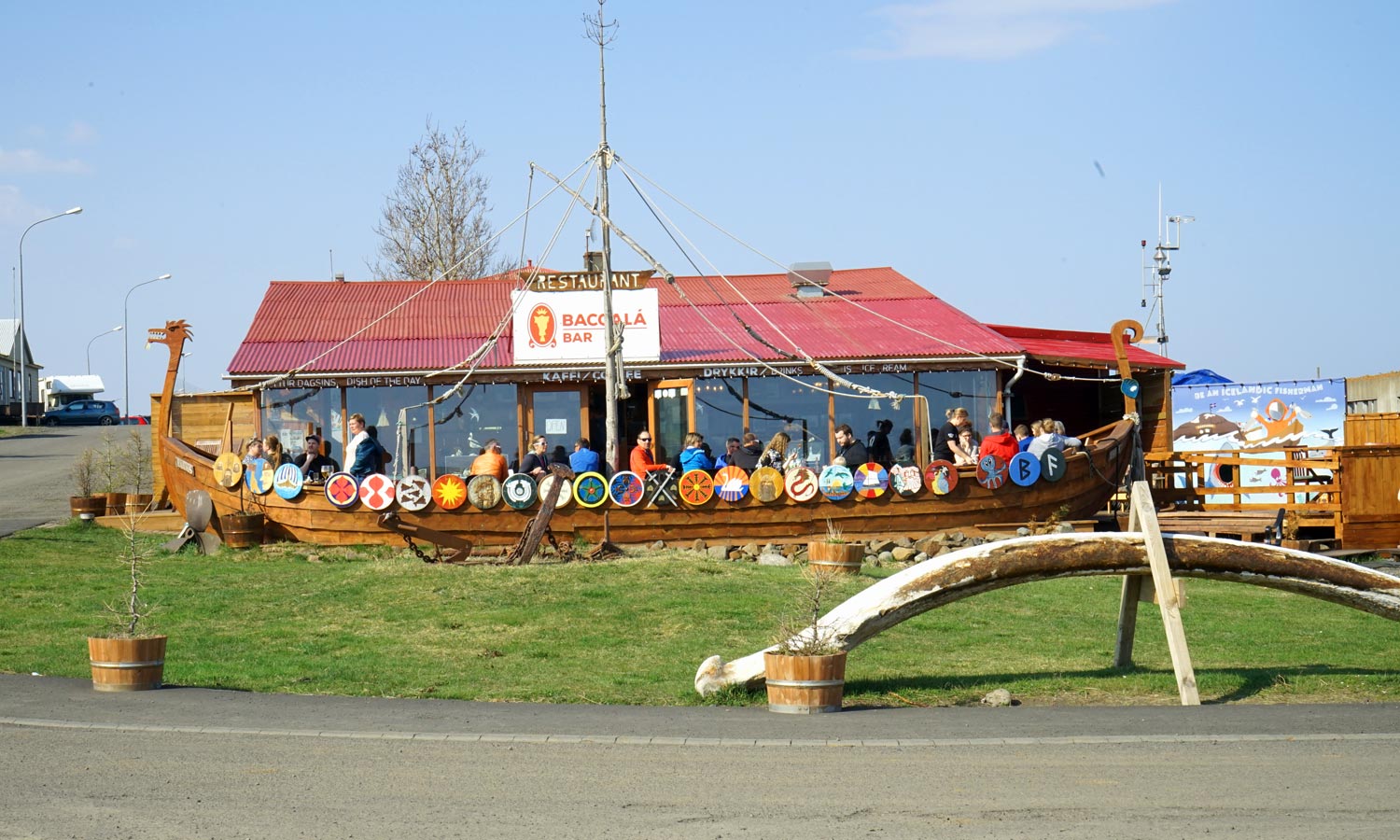 Baccalá bar & restaurant
Baccalá Bar serves a variety of dishes and drinks and is located by the harbor.
Sit, relax and enjoy the view.
Baccalá bar is closed during winter, from October – May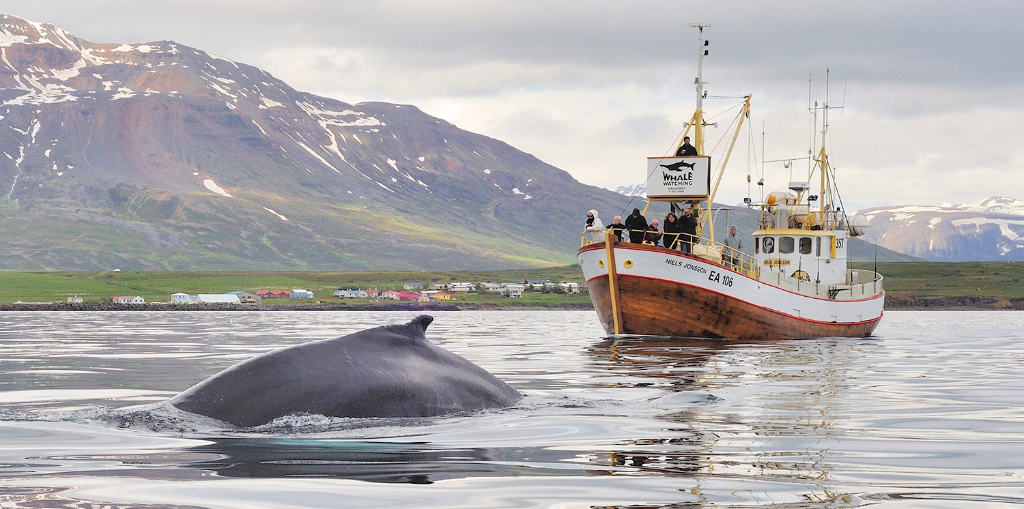 Whale Watching
Whale Watching Hauganes is a popular tour with thousands of guests each summer. Included in the tour is the gourmet Sea angling where you ofcourse get to keep your catch!
Camping area in Hauganes
Hauganes Camping area (summer only) is a great place for your camping car, tent or wagon, close to the Baccalá bar restaurant and the Black Beach spa in Sandvík. You can go whale watching in the morning and spend the afternoon in the hot tubs on the black beach in this North Iceland village. The various Icelandic and Mediterranean style dishes served at the Baccalá bar close by will ease your appetite.
More information about the camping, and ways to pay for overnight stay, can be found on ektafiskur.is
Welcome to Hauganes !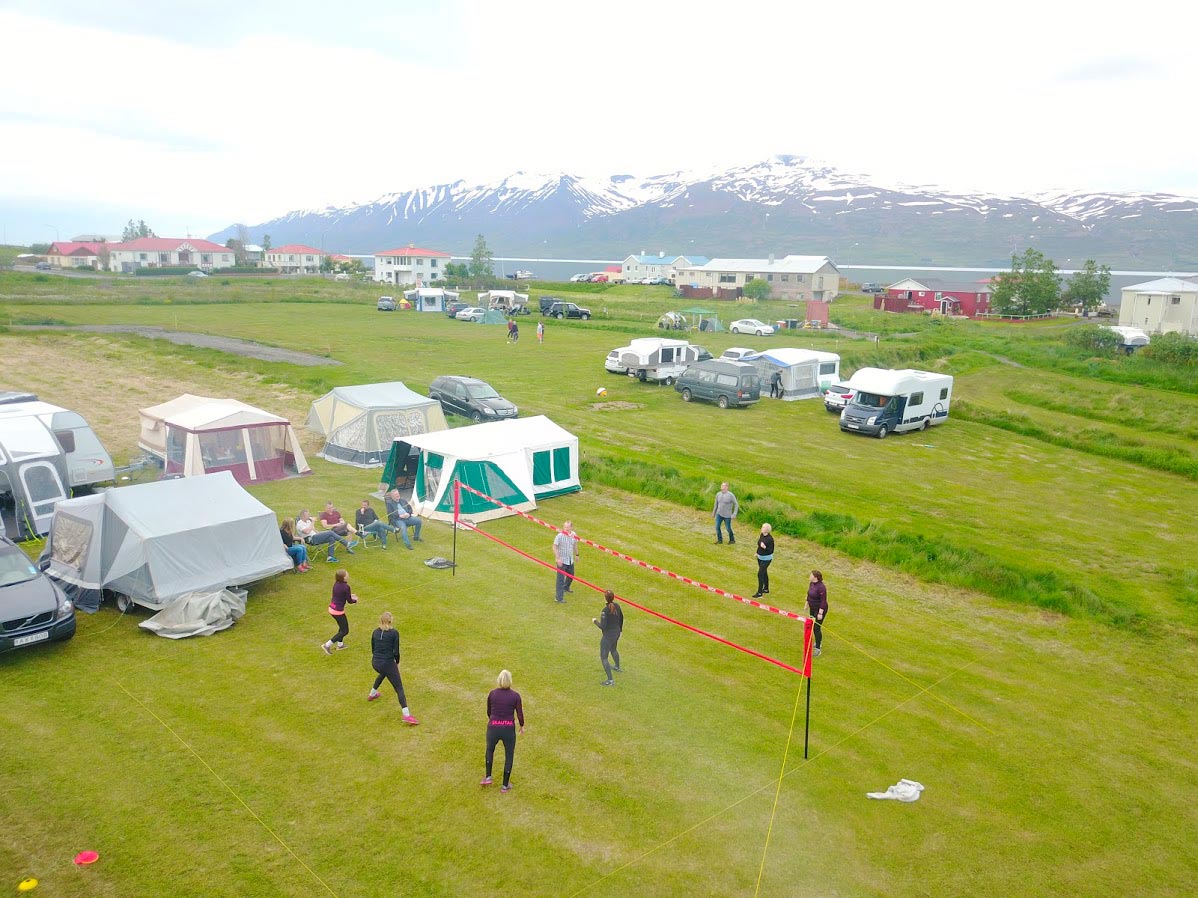 This is a magical place, even in or perhaps especially in stark winter when tourists are nowhere to be seen. We awoke to stunning views, the lap of water and Icelandic horses grazing. Hope to return in summer but in the blues and violets of winter, this is an unforgettable treat.
Thank you for this amazing moment! Whales, fishing and a BBQ – a perfect tour with a perfect team ! You made our day in Hauganes. We sax many whales and then we fish cod that we cooked and shared with your friendly team 🙂
Hauganes is a lovely small village with whale watching tours on the doorstep, and the views from the split level apartment over the fjord and the mountains are spectacular.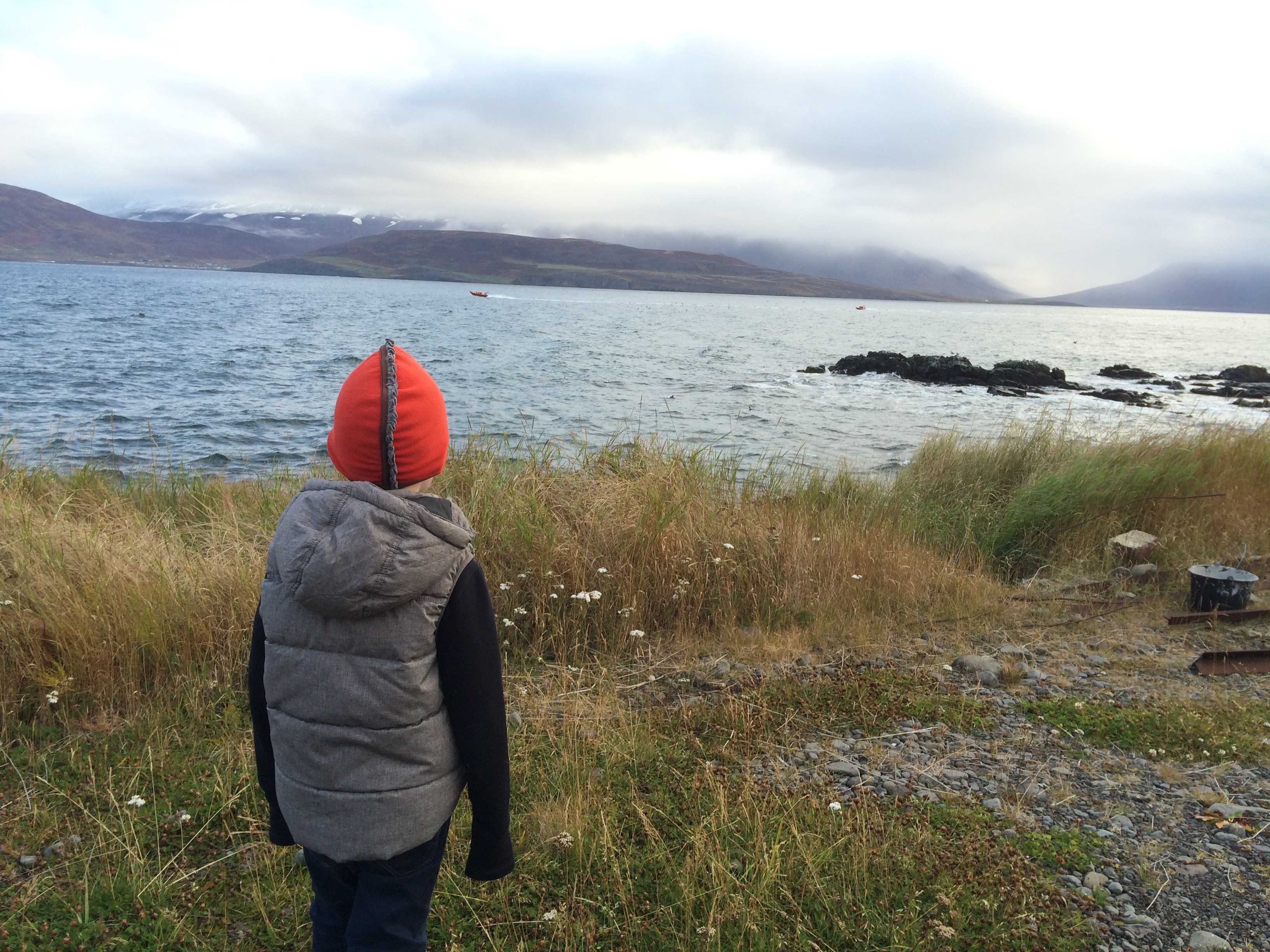 Do you know the buzzing cities with crowds of people, steaming atmosphere and noise that dives into your ears? Well, Hauganes is the opposite of that. It wouldn't be fair to say that Hauganes was a busy town/village. There are no shops/kiosks or gas stations that very...
read more